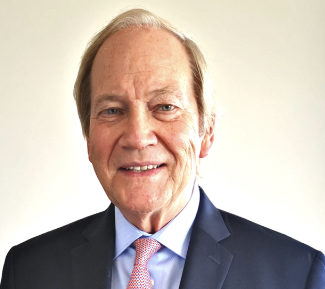 Malcolm McKechnie
Director

Development and Fundraising Committee Member

Ottawa, Ontario
Malcolm McKechnie holds an honours B.A. from York University (Toronto) and a pre-maitrise from Laval University (Quebec City). He did graduate studies in international relations at the Universite de Toulouse and at the National School of Administration (ENA) in Paris.
During his career in the Canadian diplomatic service, he served in several senior positions in Ottawa, including Director of the U. S. Trans-Boundary Division and Director General of Communications. He also served abroad at the Canadian Embassies in Mexico City, Paris, Washington, and Rome ( Charge d' Affaires), as well as at the Canadian Consulates General in New York and Los Angeles.
In 2003, Mr. McKechnie was appointed Consul General in Atlanta where his primary focus was on expanding business and investment ties between Canada and the South-East United States.
In 2005, Mr. McKechnie was appointed Chief of Protocol of Canada with responsibility for delivering protocol services for the Governor General and the Prime Minister as well as managing protocol relations with 125 resident foreign ambassadors.
In 2007, Mr. McKechnie was appointed Canadian Ambassador to Spain where he led successful efforts to develop closer political, economic and commercial relations between Canada and Spain, including gaining Spanish support for the Canada-EU Trade Agreement (CETA) and launching the first Canada-Spain Chamber of Commerce in Madrid.
Mr. McKechnie retired from the Canadian Foreign Service in the summer of 2009 and later that year joined the Spanish multinational company Acciona. As Advisory Director for Canada, he has worked over the last few years to advance Acciona's business interests in Canada in their specialized sectors of infrastructure, water and renewable energy under the company's motto of sustainable development. In doing so, he has developed contacts and working relationships at senior levels with the federal and provincial governments as well as aboriginal communities and stakeholders across the country.