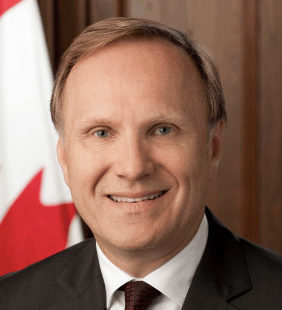 Robert William Peck
Director

Governance Committee Member

Development and Fundraising Committee Member

Ottawa, Ontario
Recently retired after 35 years with Global Affairs Canada, Mr. Peck held several sensitive and demanding positions in Canada and abroad. At Headquarters these included Press Secretary and Departmental Spokesperson to two Ministers of Foreign Affairs and Chief of Protocol of Canada. He was Canada's Ambassador to the People's Democratic Republic of Algeria from 2004 to 2007, and Ambassador to the Hellenic Republic and High Commissioner to the Republic of Cyprus from 2011 to 2015.

As Canada's representative to both Algeria and the Hellenic Republic, former Ambassador Peck worked closely with the Canadian oil and gas and mining sectors. This involved advocacy at the ministerial and head of state/head of government levels and providing strategic advice on critical issues and emerging trends.

Earlier in his career, he served in various diplomatic roles in Nigeria, Switzerland, and Greece. During a two-year leave of absence from the Government of Canada, Mr. Peck was Director of Corporate Communications and Investor Relations at CAE Inc., the global leader in aerospace simulation technology.

Throughout his diplomatic career Ambassador Peck has been a strong supporter of cultural diplomacy and worked closely with leading Canadian and international artists and organizations. As Ambassador to the Hellenic Republic he played a leading role in supporting the unprecedented and highly successful exhibition at the Canadian Museum of History in 2015: "The Greeks: From Agamemnon to Alexander the Great."

Mr. Peck was named in 2017 as an independent, non-executive member of the Board of Directors of Energean PLC, a leading independent oil and gas company in the Eastern Mediterranean. He is also actively involved in the voluntary sector as President of the Board of the Ottawa Symphony Orchestra (OSO), a member of the Canadian Institute in Greece (CIG), and an Honorary Director of The Hellenic Initiative (Canada). He continues to be engaged with several charitable organizations in Greece, including a local non-governmental organization that provides a safe haven for refugee minors on the Greek island of Lesvos.In 2010, he agreed also to dedicate himself voluntarily to the Michaëlle Jean Foundation as Executive Director until 2020. Promise kept. The position will be opened next July.

Former Ambassador Peck has received numerous awards including the Canadian Foreign Minister's Citation for Foreign Policy Excellence, the Minister's Merit Award, a Citation from the Fondation Club Avenir ​ for his exceptional contribution to Canada-Algeria relations, and the Grand Commander of the Order of the Phoenix conferred by the President of the Hellenic Republic.