Breaking Barriers in Education Media Library
Leading up to the National Black Canadians Summit- Education event host Jayde Tynes speaks with education leaders Carl E. James, Professor, Jean Augustine Chair in Education, Community & Diaspora at York University and Kevin Hewitt, about the systemic changes needed to redress the issues faced by Black learners in all levels of education across Canada. This is an opportunity to listen and address how all Canadians have a role to play in ensuring education is equitable and accessible for our most vulnerable populations. In this way we are STRONGER TOGETHER.
---
Check out more great content: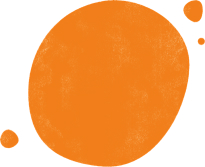 No Little Plans Podcast with Tokunbo Adegbuyi – The Learning Curve
Overview of the report written by BCG and CivicAction that demonstrates the depth and pervasiveness of anti-Black racism in Canada, and how systemic racism against Black individuals appears across their full lifecycle in areas like education, employment, healthcare, and policing.
No Little Plans is a podcast focused on the state of the United Nations SDG goals and the progress being made towards all 17 of them in Canada. In this episode of No Little Plans, they expand on the issues black learners face and ask "how can we make education in Canada more equitable?"
Frank and candid conversations about race and identity, with a special focus on the African Nova Scotian experience.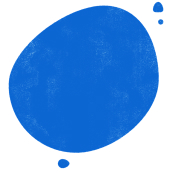 From Reflection to Action: Addressing Anti-Black Racism in Canadian Schools
This report features key policy recommendations from the Global Centre for Pluralism and the Canadian Commission for UNESCO (CCUNESCO) following their professional development sessions with teachers, parents and students. It discusses the findings from the discussions and provides examples of initiatives addressing anti-Black racism in Canadian schools.
Is Education in Canada Serving the Black Community? – Black Opportunity Fund
Established in 2020, The Black Opportunity Fund (BOF) is dedicated to combating the impact of anti-Black racism in Canada. Read the findings of their town hall featuring parents and caregivers on the present reality of schooling in Canada
BLAC Report on Education – Redressing Inequity – Empowering Black Learners
Black history must be better taught in high schools, Montreal activists say by Jason Magder – Montreal Gazette
Local Montreal activists argue that if Quebecers knew more about the challenges and the discrimination faced by the Black community over the years, there might be a better understanding of systemic racism.
How 3 Canadians are fighting anti-Black racism in education by Jessica Wong – CBC News
The Pervasive Reality of Anti-Black Racism in Canada, by Nan DasGupta, Vinay Shandal, Daniel Shadd, Andrew Segal, and in conjunction with CivicAction
Terrain of Struggle: Notes on Black Study in Canada – Canadian Art
In this article by Canadian Art, six educators—Deanna Bowen, Afua Cooper, Katherine McKittrick, Charmaine A. Nelson, Dori Tunstall and Rinaldo Walcott—speak on ethically writing Black culture into the curriculum
'They need to see Black authors are out there' — Book club for Black youth fills gaps in education
Love of Literature is Canada's only non-profit book club for Black youth. With a mission to educate, inspire and empower, the club is running a six-week virtual summer program to connect Black students with books that feature and celebrate Black culture.
Profiles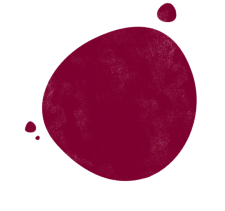 Nia Centre for the Arts is a Toronto-based charitable organization that supports, showcases and promotes an appreciation of arts from across the Afro-Diaspora. They strive to build the creative capacities and support the development of a healthy identity in Black youth.
Check them out on Instagram! https://www.instagram.com/niacentre/
Randell Adjei is an art educator, spoken-word poet and author. In 2012, he founded an organization that encourages youth to express themselves through art, called R.I.S.E. His goal is to help educators understand how introspective arts like poetry can help young people transcend and overcome adversity
Check them out on Instagram! https://www.instagram.com/rise_edt/
NBCS Education – Speaker Profiles
The Black Canadian Summit Series
For more information on panel guests, dates of our future events and more, please visit the NBCS website.