Ottawa, May 16, 2023︱Today, Canada's Black community has embarked on a historic moment – the publication of the Halifax Declaration for the Eradication of Racial Discrimination. The Halifax Declaration is […]
On October 17, 2019, the Legislative Assembly of Nova Scotia adopted a unanimous resolution supporting the third edition of the National Black Canadians Summit, to be held March 20–22, 2020 […]
GALLERY
A collection of youth commissioned art
We believe in the power of art, and the power of youth.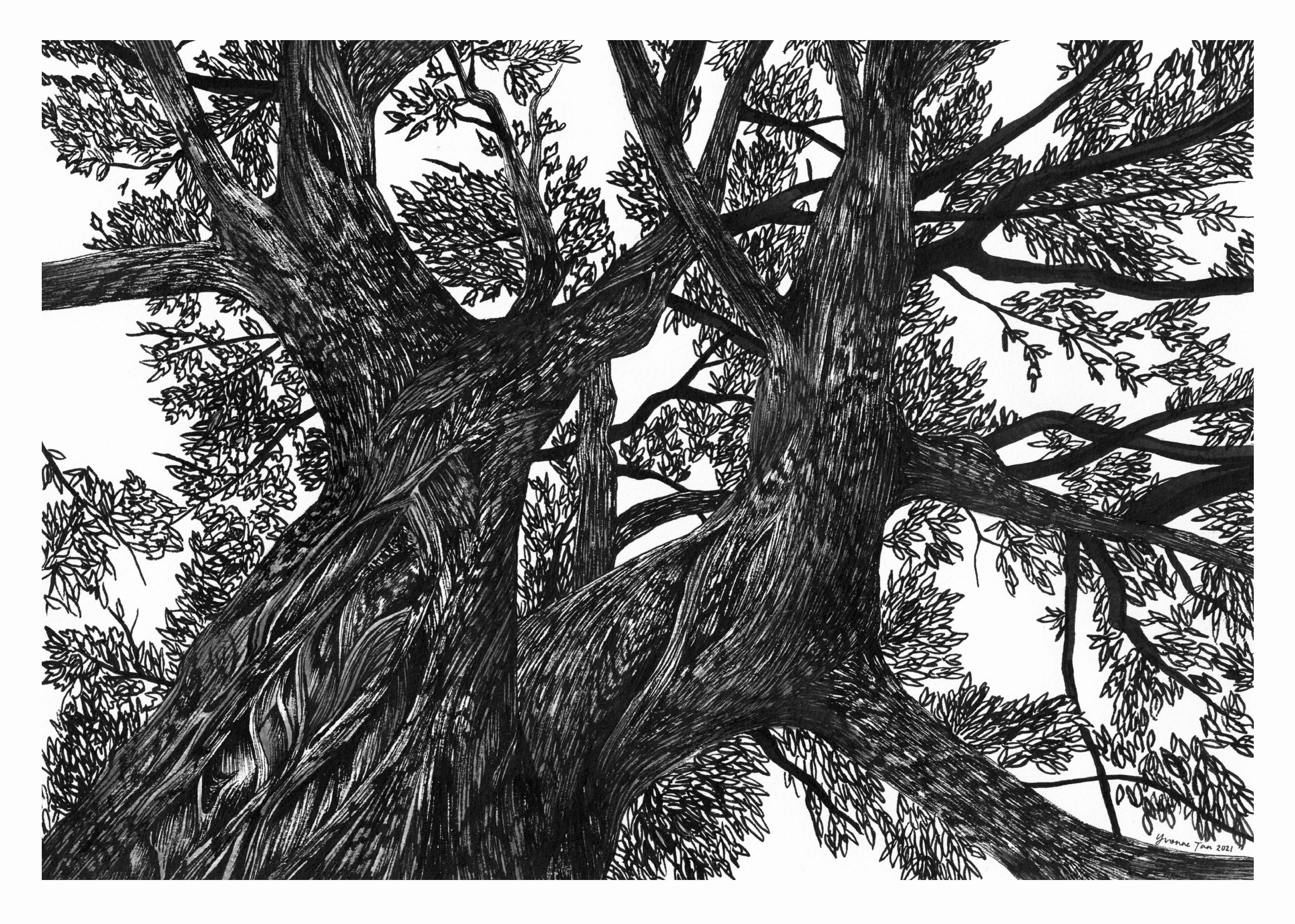 Evolution Tree
The tree depicts the message of growth and optimism, perseverance and flourishing, the building of strong foundations rooted in the strength of our communities. The perspective chosen aims to draw the viewer's eye upwards, so that they are both literally and metaphorically looking up as their gaze traces the dynamism and movement of the branches.
Artist | Yvonne Tan, Ottawa, Ontario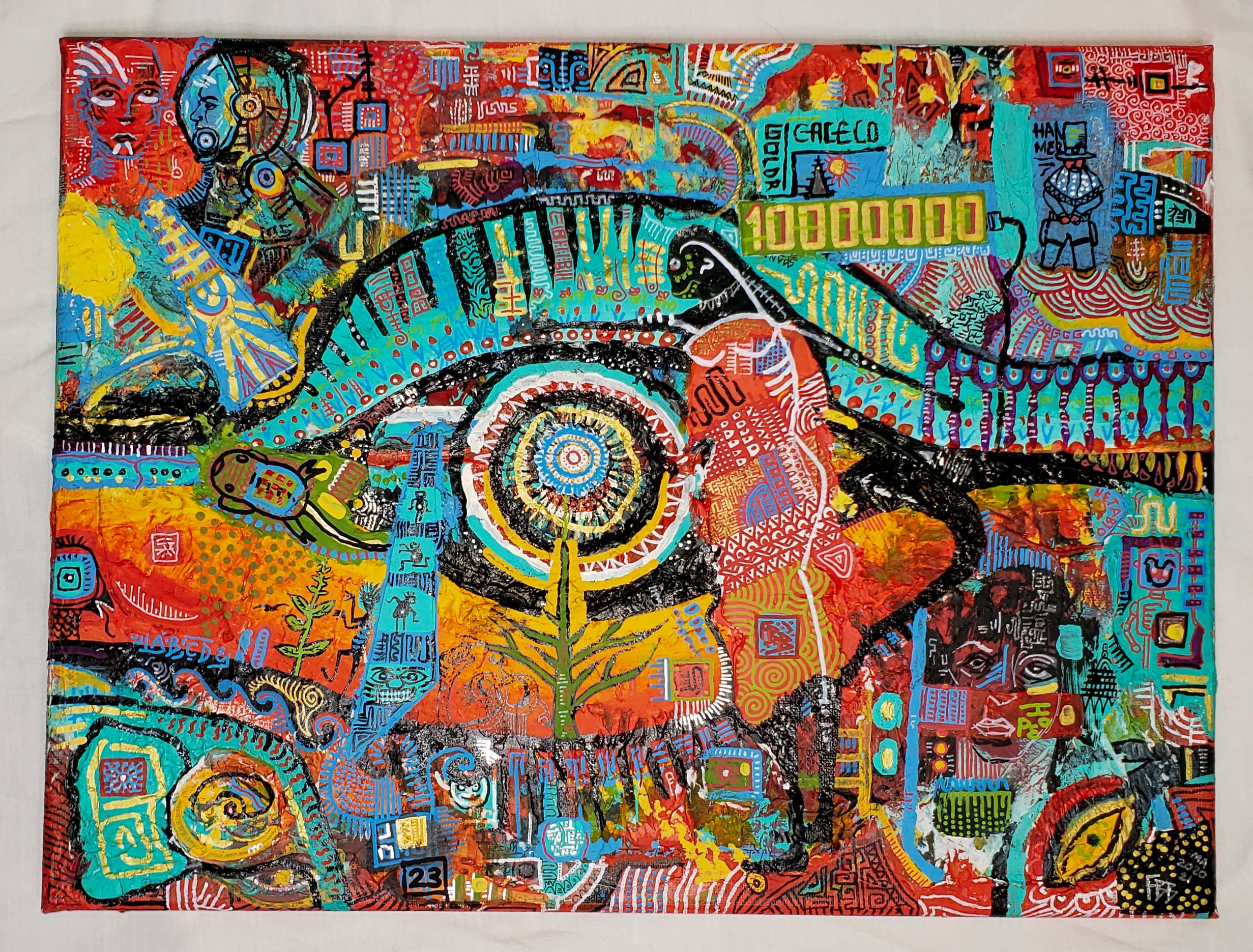 Visions
This is work rich in colours, textures and patterns with approximately 720 mementos collected and superimposed on a canvas. Felipe's distinctive style awakens feelings of curiosity and expresses the social justice issues that affect our society today.
Artist | Felipe Bonilla, Halifax, Nova Scotia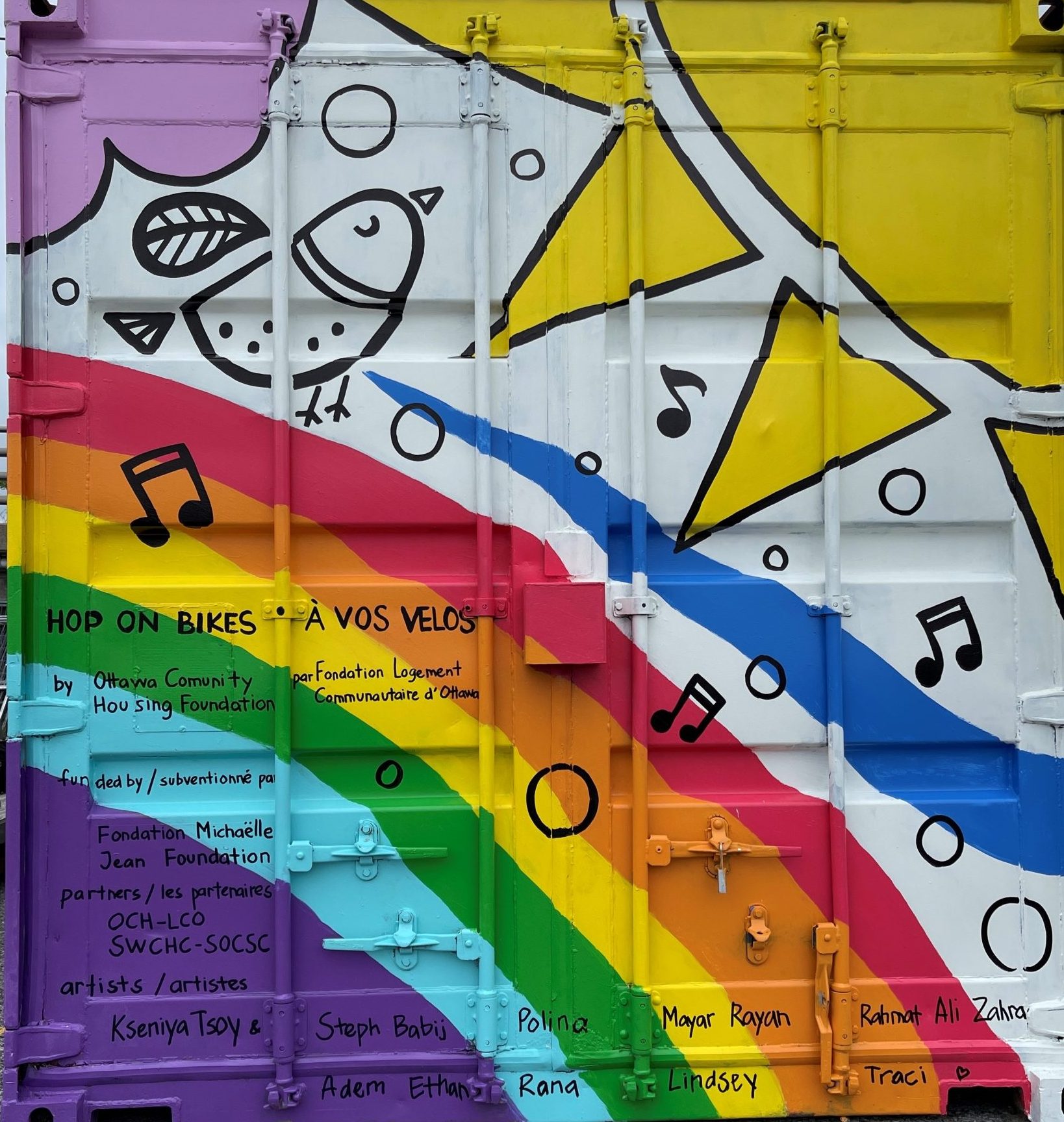 Hop on Bikes Mural
Ottawa Community Housing Foundation (OCHF) hired a community-engaged artist to work with young participants to plan and paint a shipping container to house the bikes for the Hop on Bikes program. Youth participants are each represented in the mural.
Artists | Kseniya Tsoy + Stephanie Babij, Ottawa, Ontario