Breaking Down Barriers
Our 4th Wall: Making the Invisible Visible program gives young creators a national platform by connecting them with major cultural institutions to showcase their work.
Just as the imaginary fourth wall separates theatre actors from the audience, there is an imaginary wall that excludes many young people from fully participating in society. We believe their voices need to be heard.

Our flagship program gives young people who are disenfranchised and at risk the chance to engage in an artistic process, create with purpose and showcase their work in some of the most venerated museums and galleries in Canada in partnership with us. They are given three months to create a work of art that addresses or brings awareness to a social issue that affects them, gather their thoughts and prepare to share them with the public. During the process, they are given access to institutional resources, coaching and professional mentorship.

When the art is complete, the museum installs the exhibit and the Fondation Michaëlle Jean Foundation hosts a public forum to engage and mobilize the public. We bring the community together (everyone from elected officials and decision makers, to teachers, social workers, professionals from different sectors and the general public) to have a meaningful dialogue around the artist's chosen theme.

Giving young people a real platform to express themselves and share their unique perspective is a transformative experience. They feel seen, heard, included and valued—a feeling many of them have never felt.

Making the invisible visible across Canada
• Halifax, NS. Hosted by the Nova Scotia Museum of Fine Arts and entitled Justice Art and Youth.

• Toronto, ON. Hosted by the Art Gallery of Ontario (AGO), entitled Scratch and Mix Exhibition, also Youth Solidarity on Homophobia, entitled No Walls Between Us as part of World Pride.

• Montreal, QC. Hosted by the Montreal Museum of Fine Arts, exhibition of young black artists on the theme exclusion.

• Quebec City, QC. Hosted at the Museum of Civilization, with the Laval University School of Architecture & the Maison La Dauphine Youth Centre, on the theme of homelessness, entitled I Live in the City.

• Montreal, QC. Hosted by the Montreal Museum of Fine Arts, with young people from Muslim communities on the theme of Islamophobia, entitled Repelling Hatred, Promoting Inclusion.

• Ottawa, ON. Along with the Silk Road Institute, showcased young Muslim artists and filmmakers on the theme of Islamophobia, entitled Combating Hate, Advancing Inclusion.
Future Exhibitions
• Winnipeg, MB. To be hosted at the Canadian Museum for Human Rights with Indigenous youth in Manitoba on the theme of truth and reconciliation.

• Vancouver, BC. With the Vancouver Foundation. Location to be determined with young refugees.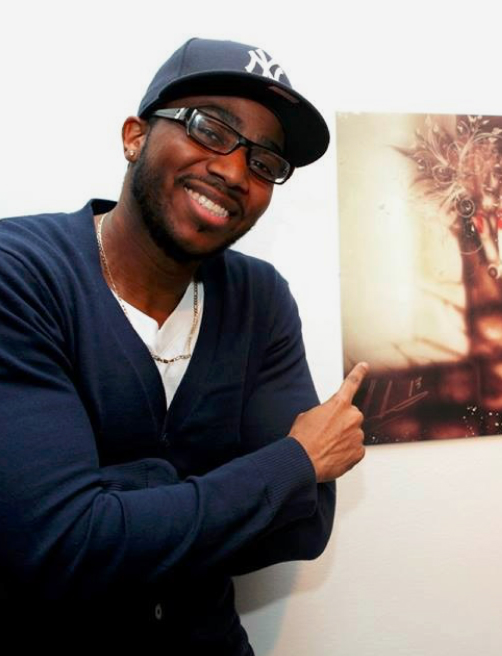 Help us platform inspiring young
artists across Canada
---