The Right Honourable Michaëlle Jean
Co-Founder
On a cold winter night in February 1968, a little Haitian girl saw snow for the very first time. Along with her family, she had finally escaped the brutal dictatorship of François Duvalier, arriving in Canada as a refugee. At just 10 years old, that little girl would fight to rebuild herself in a strange new land of ice and snow, a land that would become her new home. That little girl's name was Michaëlle Jean, and she would one day be appointed to the highest of political offices—Governor General of Canada.
Michaëlle Jean was raised to believe that indifference was not an option in life, that you were responsible for changing things for the better. She dedicated her entire life to this principle. Whether she was helping to build a vast network of shelters for women who were victims of violence across Quebec and then Canada, shattering glass ceilings by being the first Black woman to appear on Quebec news television, or amplifying the voices of disenfranchised youth as Governor General, her legacy will always be as a champion for the excluded and underserved.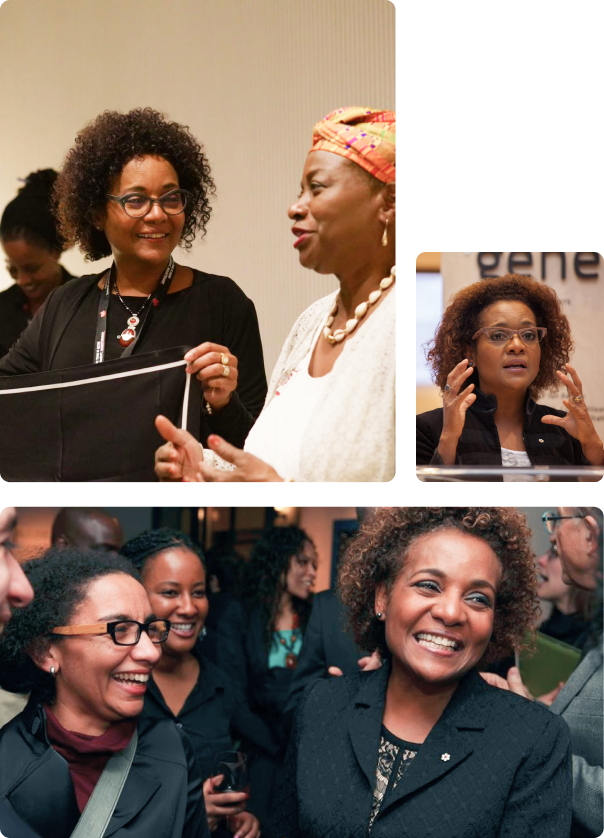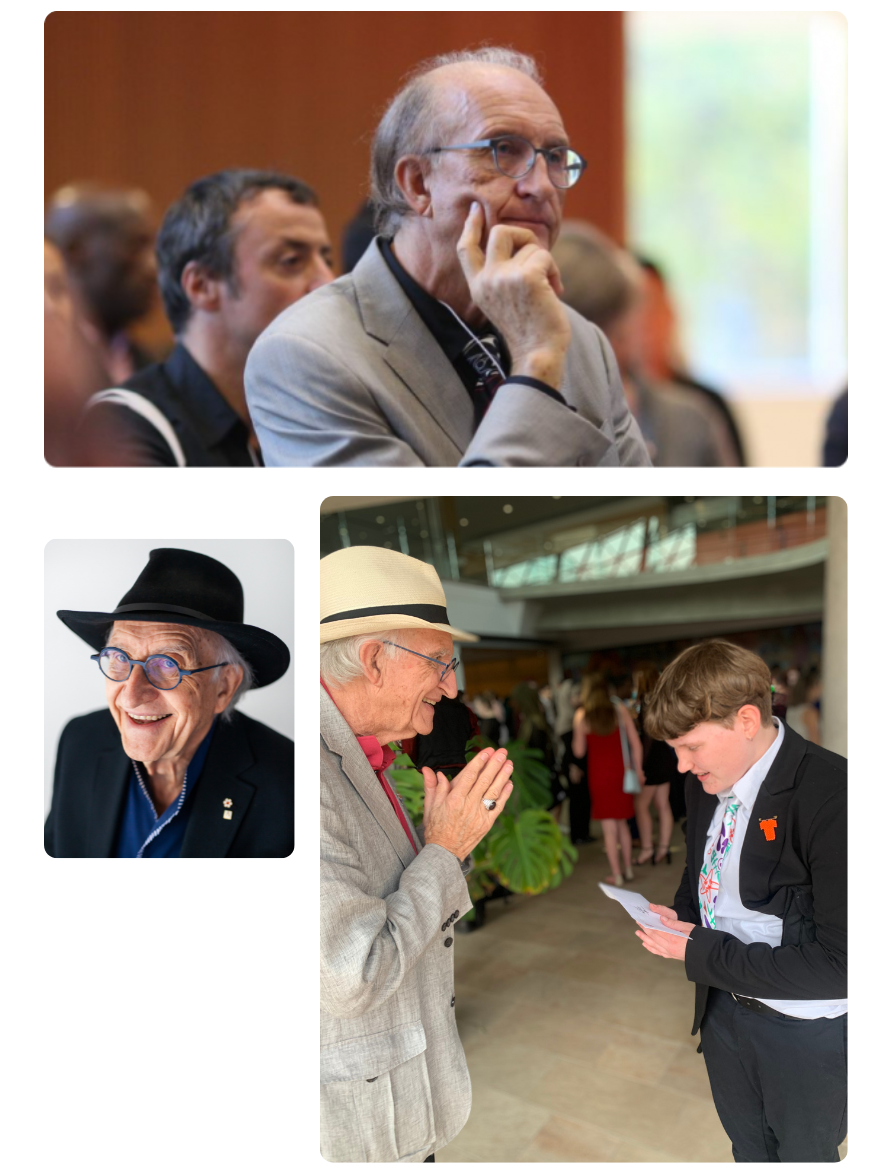 Jean-Daniel Lafond
Co-Founder
Jean-Daniel Lafond was born in 1944 during the liberation of Paris from the Nazis. His father was a prisoner of the Germans, and he was not reunited with his family until 1946. His childhood was spent rebuilding and searching for meaning. Instead of letting this define him, he harnessed these experiences to pursue his passion for theatre and make a difference in the world. The arts saved his life. At age 23, he became a philosophy professor, but his heart would always be in the theatre.
Eventually, in 1979, Jean-Daniel Lafond moved from France to Canada full time. A writer and philosopher, he became a documentary filmmaker, using his craft to tell untold stories and defend freedom around the world. The arts saved his life. His life is now committed to showing young Canadians how the arts can save theirs, too.
OUR HISTORY
A timeline of our impact
---
2011
Creation of the Michaëlle Jean Foundation
2014
The start of the 4th Wall Program in Halifax, Montréal and Toronto
2016
Justice, Arts and Youth (JAYA) initiative which aspires to empower the diverse Nova Scotian arts community.
2017
First edition of the National Black Canadians Summit in Toronto
2018
Design the Future Black Youth Initiative in supporting the Canadian Heritage Department.
2019
Second edition of the National Black Canadians Summit in Ottawa
2021
Virtuals summits from the National Black Canadian Summit
2022
Third édition of the National Black Canadians Summit
2023
Halifax Declaration, a collective, unified roadmap for real change
Land acknowledgment
The Michaëlle Jean Foundation recognizes that its premises are located on the unceded traditional territory of the Algonquin Anishinaabe people.
We recognize, in the same way, that wherever we work in this country, the territories have never been ceded by the First Nations, Métis and Inuit peoples we meet, that they have been stewards of these lands, waters and all living things since time immemorial. This is a story that concern us all, Indigenous and non-Indigenous alike.
We acknowledge that the work of the Foundation takes place on lands that have been diverted to colonialism, and we are committed to working towards a more just, inclusive and equitable society for all.
We acknowledge that the devastating and intergenerational impact of colonization, total dispossession, dehumanization, forced relocation, more than a century of abuse of indigenous children in residential schools, systemic exclusion and racial discrimination are part of the ongoing struggle for self-determination and justice faced by Indigenous peoples. That is why we are committed to listening to, learning from and working in partnership with Indigenous Peoples for the full recognition of their human rights, the prosperity of their communities and, therefore, the common good.
Our mission is to support the many youth initiatives for inclusion and justice that are so well led by the power of their creativity, the arts and their innovative approaches. We pay particular attention to the situation of young people facing exclusion because of the colour of their skin, their origins, their language, their sexual orientation, the religion they practice or their refusal of religious practices, a disability, any condition of social or economic precariousness. We are committed to developing leadership opportunities for and with all of these young people, who inspire us with their ability to force change through relationships based on trust, respect and mutual understanding. This work is inextricably linked to the indigenous-driven process of decolonization and truth-telling as essential conditions for reconciliation.
We believe that active citizenship means sharing responsibility for strengthening social cohesion, that is, all the individual and collective processes that contribute to ensuring equal opportunities and living conditions, equity and access to fundamental social, economic and cultural rights, with the aim of building together a society of solidarity and co-responsibility for the well-being of all.
We recognize the power of innovation and creativity in unlocking human potential, and we strive to create spaces where all youth can engage in vigorous dialogue and fruitful collaboration.
It is in this spirit of shared responsibility, this daily and constant enthusiasm, that we invite you to join us!