Welcoming, Kadé Rémy!
OTTAWA
, 
January 24, 2022
 – Tara Lapointe, the Executive director of Michaëlle Jean Foundation, is pleased to welcome Kadé Rémy in the role of Communications Advisor. In this role, Kadé will be responsible for increasing the reach and network of the Foundation through promoting our programs and partnership events. With considerable experience in strategic communications and community engagement with arts and cultural organizations, including issues management, stakeholder relations, web design, and social media management. Kadé will use her talents and expertise to advance the mandate of the Michaëlle Jean Foundation to work at the intersection of youth, arts, and entrepreneurship for social change by promoting inclusion, producing and supporting innovative initiatives against discrimination, and racism.
We are delighted to welcome Kadé to our team.  Kadé's experience and expertise speak for themselves – she has a deep passion for arts and culture and using communications as a tool to bring people together Tara Lapointe, Executive Director
As the Foundation organizes the Third
National Black Canadian Summit
in Halifax, from July 29 until July 31, on the Eve of Emancipation Day, Kadé will work to actively engage with hundreds of youth, delegates, and other stakeholders in mobilizing against isolation, exclusion, and all forms of discrimination, injustice, and appalling inequity in our society.
This is a little girl's dream that is coming true. To represent, amplify and proudly carry the voice of the underdog, the emerging, the marginalized, is to unlock the doors to their space so that they can build their very own table. To be able to do this within the Foundation under the boundless creativity, imagination, and passion of those who are there is to finally have the means to make this country a better landscape for our future generations. Kadé Rémy, Communications Advisor
About Kadé Rémy
A web visual creator and strategic communications expert, Kadé innovates and strategizes to raise the profile and connect stakeholders. With over twenty years of solid experience in managing communications and planning cultural initiatives in the public and community sectors, her expertise in communications exceeds the norm. She has conceived and implemented programs for organizations in the community, arts, and cultural sectors.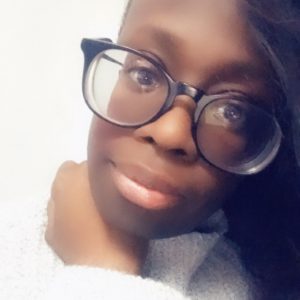 Kadé has always been inspired by an idea: that diversity can be expressed unfiltered, with no limitations. This led her to carry out numerous outreach and cultural initiatives, including the creation of a local newspaper, Échos Jeunesse, and the creation of a diverse all-women art collective, Sensibilités, in the National Capital Region. She was also the driving force behind the first Francophone editions of Black History Month in Ottawa. In recent years, she founded Mizik Studio, an artistic firm dedicated to the promotion of artists of cultural minorities, and she was the producer of the second edition of the Festival Créole in Ottawa. Kadé is a producer and radio host at CHUO 89.1 FM on the program Frekans Antillaise, and serves on the Board of Directors of the Centre for Independent Arts and Media. Her volunteering and community involvement were recognized by Mosaïque interculturelle in the Bravo 2020 Edition. Active in the public sector, Kadé has held positions in the Canadian Francophonie. Among them, as the Chief of Communications for the Fédération culturelle canadienne-française, and as an analyst in the Official Languages Program and the 2010 Vancouver Winter Games Secretariat, at Canadian Heritage.  A Canadian-born of Haitian descent, Kadé balances her career in communications, her passion for music, her immense love for her son, and her boujis. Kadé is a proud feminist, in love with both typography and words. She is on a quest to change the world – for the better.
About the Foundation
The mission of the Michaëlle Jean Foundation is to facilitate far-reaching connections and create platforms for dialogue and action to eradicate systemic racism, chronic unemployment, homophobia, Islamophobia, sexism, hate speech and criminality, exclusion, and homelessness, all of which are sensitive realities that affect the well-being, safety, and mental health of thousands of youths at risk across Canada from all walks of life. The Foundation focuses on culture, education, innovation, and entrepreneurship among youth. It involves decision-makers from a variety of sectors, creating spaces of opportunity and visibility that offer young people a platform through which to amplify their voices, explore and showcase their talents, and discover and strengthen their leadership, haressing the power of art to raise awareness, help find and implement solutions, and create change.
For more information, please contact Tara Lapointe
at (613) 301-8374, or by email at  
tlapointe@fmjf.ca